Dear Friends of PRORESO,
In the midst of our struggles with COVID-19 around the world, I received some very encouraging pictures from PRORESO this week.  In March we were given a gift by the Evangelical Church of the Deaf in Toronto and this is how it has been used.  In Ituri province in Congo there were 2 cases of COVID-19 in late March and none have been reported since.
Project #1.  Upgrading the solar power system to improve power to the computer lab.  A new (3rd) solar panel on the roof for electricity to charge computers.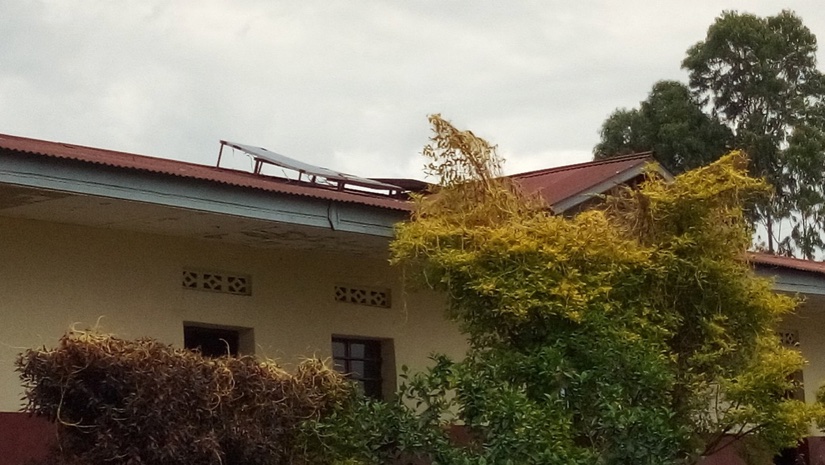 Project #2. Paving the entrance under the gates.  It was big enough for children to crawl through.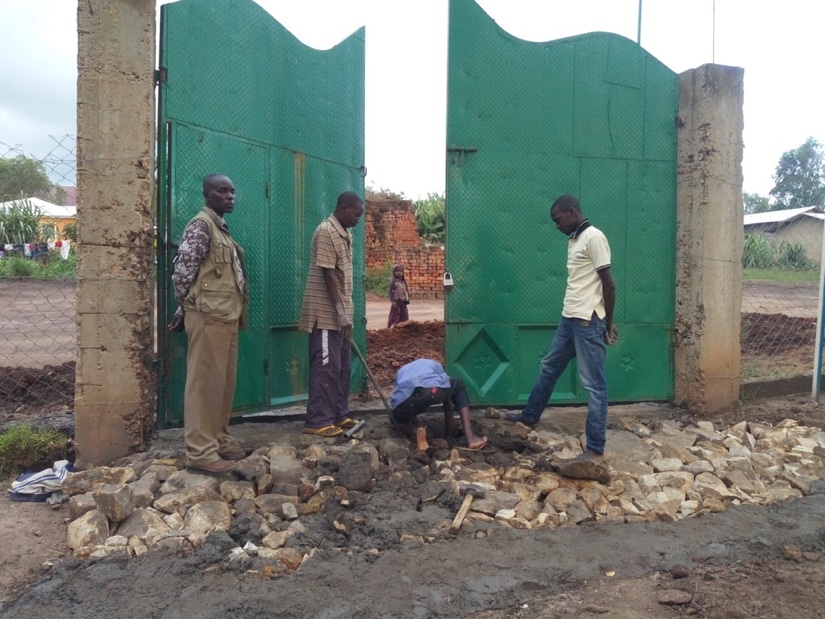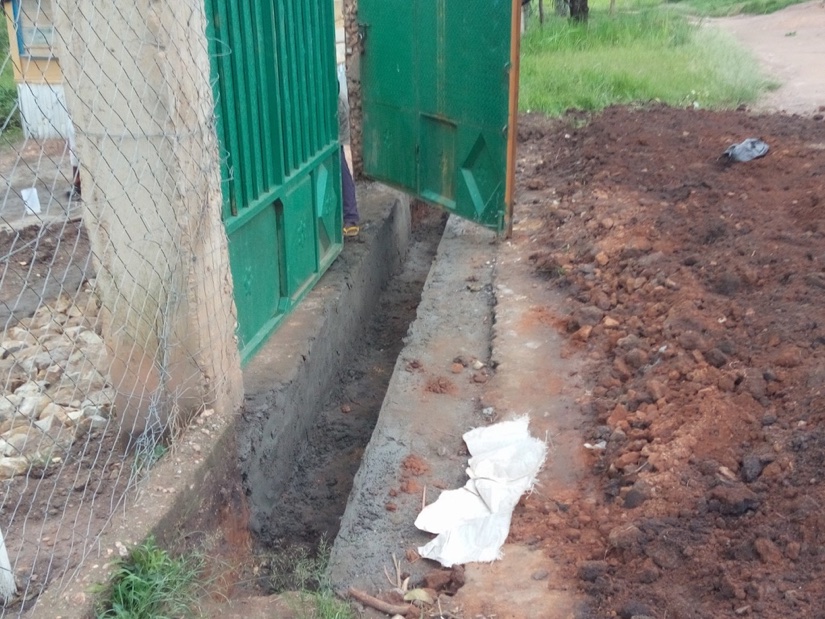 I wondered how I would drive over this cement ditch ?  Excellent for drainage during a heavy rain.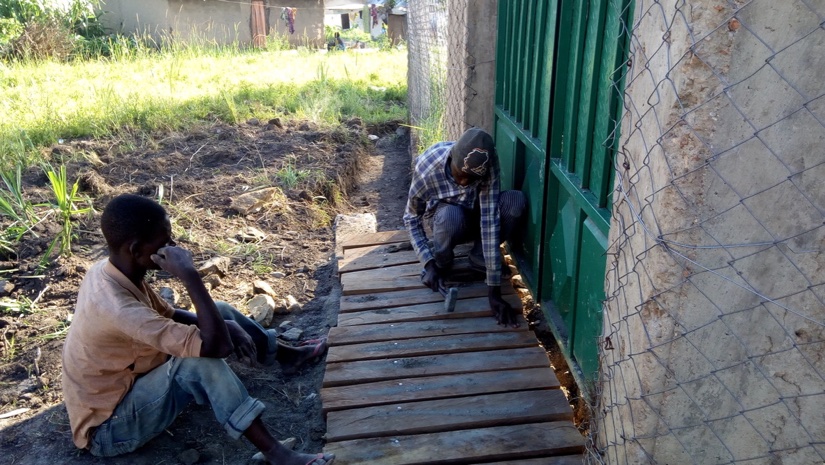 Someone thought of my dilemma.
Project #3 A hangar for many activites including meals when it rains, some exercise area for the physically challenged and church on Sundays  now that Ochaite has completed his 3 years of Bible School.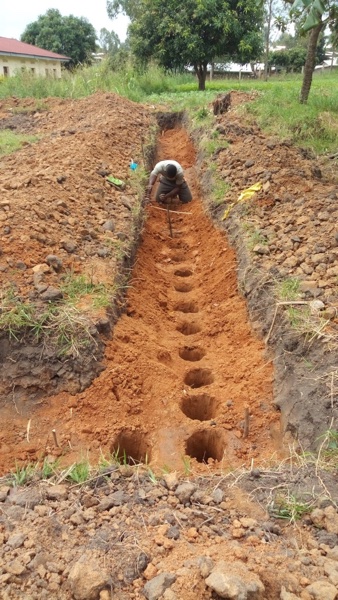 Hand dug holes for the poles to make the skeleton of the hangar.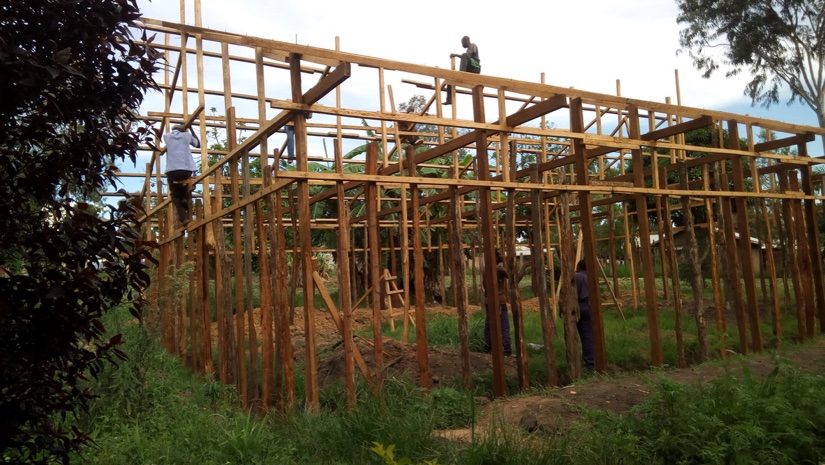 The frame is up.  I don't see any safety harnesses.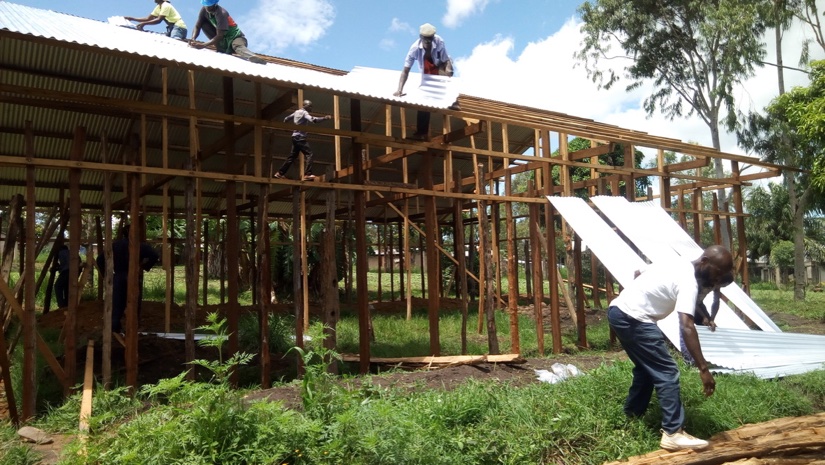 Putting on the roof, piece by piece.
The roof is on.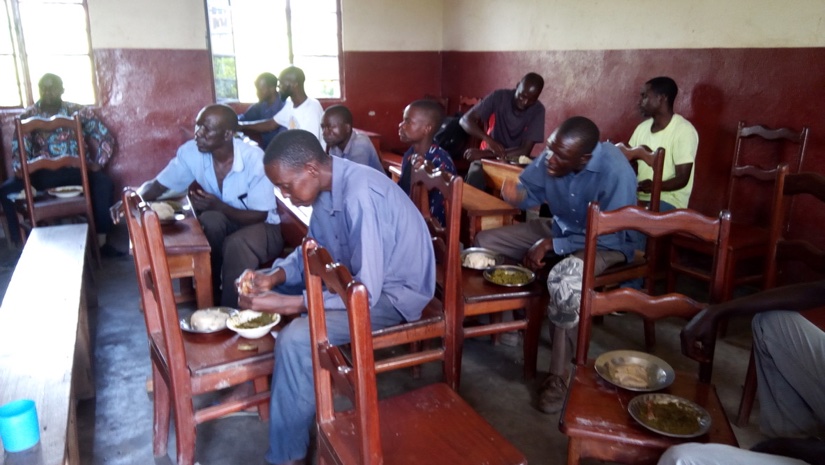 A hot lunch for the workmen, many of whom are deaf senior high school boys or recent graduates.
And finally the concertina barbed wire that we bought last year was put in place by the engineer who made the fence and some volunteer helpers.  It covered 180m but the fence is 600m around the property.  Only 420 metres to go !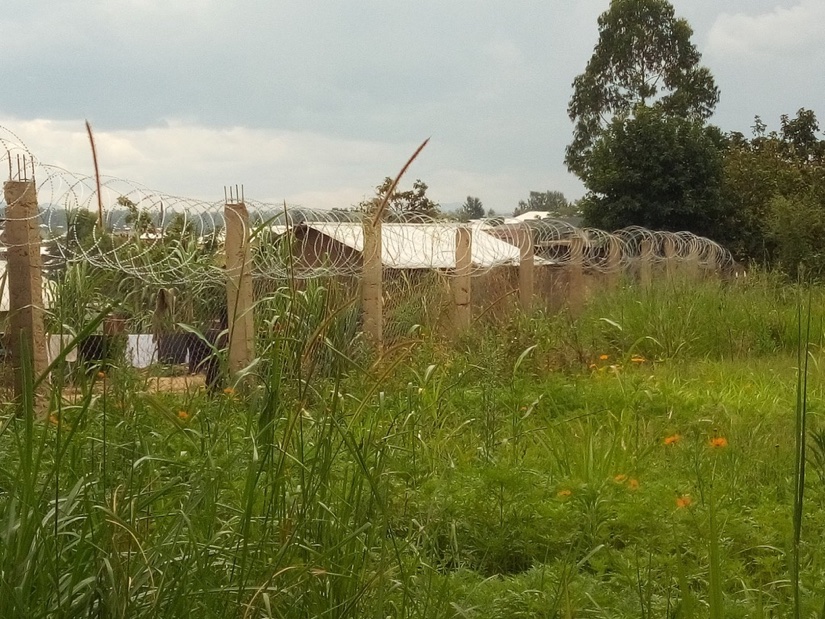 All school and colleges and universities in DRC were closed March 19th and there is real hope they might be allowed to reopen May 19th.  Please join in praying.
With love and prayers of thankfulness, Nancy & Philip
Update from May 2021: The hangar/church is almost finished and we attended church there in March 2021. There was a congregation of 60; only the director and ourselves were not deaf.